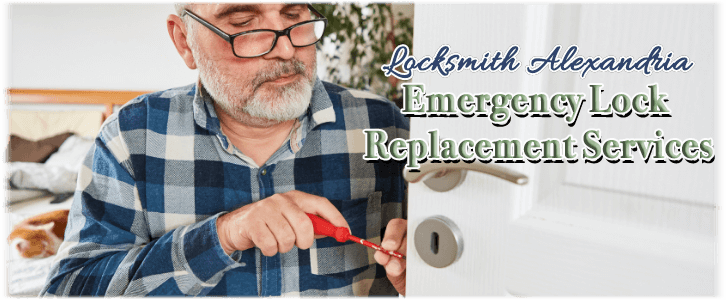 Do you need a lock change assistance in the Alexandria, VA, metro area? Over the past decade, we have offered fast and affordable lock replacement solutions to home and business owners. Therefore, We have specialized in this field for a very long time. Our experts are all experienced and known for their trusted mobile lock services. Furthermore, If you need to change locks on the house or upgrade the ones at your Alexandria, VA office, we can assist. Please contact us today to find out how we can help you protect your most valuable assets! Call only the most exceptional assistance (703)215-3904 today!
Rapid 20-Minute Arrival
It is no longer necessary to find the local lock store to purchase the locks and to find another business to schedule an appointment for the installation. Our technicians can change locks anywhere in Alexandria, VA, on short notice. Typically, it takes the technician about 20 minutes (on average) to arrive at your location and begin the lock change service. In Addition,  It's an important aspect to remember if you need to replace your locks within a short period.
24-Hour Lock Change Solutions in Alexandria, VA
There is no need to miss work to wait for the neighborhood handyman when we're on your side. Our lock change staff is available 24 hours a day, not just during emergencies. Residents of Alexandria, VA, can change their locks 24 hours a day, seven days a week. Additionally, we offer services during the weekends and some public holidays! Clients may schedule an appointment early in the morning. However, most of our customers in Alexandria, VA, prefer to change their locks after hours. Every single one of you has the option to change locks on your schedule with our system!
Change Locks and Deadbolts On a Business
Replacing commercial locks isn't quite like rekeying a house. As a business owner in Alexandria, you know how important it is to secure your most valuable assets. However, Businesses are nowadays protected by electronic door locks, panic bars, and mortise deadbolts. Your handyman may not be familiar with modern locking systems. Changing these types of locks in Alexandria, VA, would require a specialist. Although some workers might accept the job, only a few are capable. With our capabilities and human resources, we can handle commercial lock-changing projects too! Don't risk your valuable possessions by hiring beginners.
Your right is to feel safe and secure in your home or business. If you need lock change support in Alexandria, VA, or the surrounding areas, call the professionals at (703) 215-3904.
Lock Change 24 Hours a Day, No Exceptions!
Our lock changing service is available 24/7. Those who live in Alexandria, VA can have their locks rekeyed or replaced in the evening time or even before they leave for work early in the morning! Your appointment doesn't have to be scheduled at a time that is inconvenient for you. (Weekends included) We have mobile units available 24/7 for your convenience. The next time you want a lock change on your home or business, call (703) 215-3904 in Alexandria, VA.